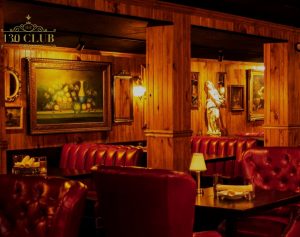 The 130 Club is a new intimate restaurant located in the heart of Tenafly, NJ. The 130 Club has posted its menus online ? plus other details regarding the decor (including photos), memberships and more.
Serving (View Menu) many steakhouse staples including USDA Prime steaks and sides ? plus chilled seafood, apps, 10-hour slow-roasted prime rib, and a selection of entrees. Drinks are also center stage, with a selection of curated cocktails (martinis, old fashioned, negronis) and a scotch, whiskey, and bourbon list (View Menu).
There is ample parking and easy access so this could be a great addition to Tenafly's culinary scene as well as supporting local real estate.