Tenafly Community information – Bergen County, NJ Homes
In this article you will find the following useful information: The Tenafly Welcome Committee has created the Welcome Book for Tenafly's new residents. It contains information that will help new residents settle into their new homes. Please click on the links below for various parts of the packet.
Nurseries & Day Care
Lubavitch on Palisades 201-871-1152
Temple Sinai 201-568-6867
Temple Sinai Early childhood center 201-568-3035
Future Kids of Tenafly 201-871-7272
The Montessori House 201-816-8343
Growing Gardens 201-816-3886
Children's Corner Pre School & Day Care 201-894-0555
Jcc 201-569-7900
Presbyterian Nursery School 201-816-9471
All About Me 201-569-9112
Cultural Life & Recreation
The Tenafly Nature Center with hiking trails a natural lake and various botany is open to the public year round.
Tenafly Public Library is a community center for learning, culture, and entertainment. With on-site access to over eighty-thousand books, compact discs, DVD, videos, books on tape and magazine, the Tenafly Library also offers children's programs, lectures, slideshows, discussion group, and art exhibit. The library is a member of the Bergen County Cooperative Library System (BCCLS)
Tenafly Recreation Tenafly Recreation offers a wide variety of instructional programs for all ages and seasonally themed special events. We offer youth sports programs such as Football, Wrestling, Girls Softball, and Travel Basketball. We also hold seasonal sports clinics for grades K – 2 and Start Smart, a nationally acclaimed early childhood sports development program. In addition, we offer a fully licensed, well structured six-week summer camp that is filled with fun activities. Our newly built skate park, located at the Roosevelt Common, is open as of Spring 2005! This attraction is open to skateboard and in-line skating enthusiasts of all ages. Throughout the year we also offer special bus trips for Atlantic City, skiing at Shawnee Mountain, the circus, and much more
The Jewish Community Center one of the largest in the county offers many cultural and sports facilities and events including outdoor and indoor swimming pools. Located at 411 East Clinton Ave, is an agency serving families, senior adults and singles in Bergen County. Members enjoy full use of indoor/outdoor swimming pools, tennis, racquetball and squash courts, gyms, indoor track and state of the art fitness center. Members can also enroll their children in the JCC's nursery school, kindergarten and after-school programming, summer camps, and year-round sports programs.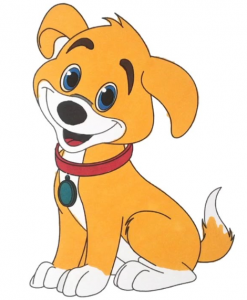 Tenafly Dog Park Opened in February 2020. Located at 147 Grove St, Tenafly, NJ 07670
The Knickerbockers Country Club features golf, tennis, and a swimming pool.
Tenafly Senior Center welcomes older adults from Tenafly and other Bergen County towns. The center offers a full weekday program of activities for adults age 55 and older. Tenafly Youth Center is a safe, fun and enjoyable place to spend time after school and on weekends and holidays. The Youth Center is open to all Tenafly middle school and Tenafly high school students.
Tenafly has two other neighborhood swimming clubs opened during summers and a local movie theatre.
Korean Community Center (KCC) In Tenafly is located at 100 Grove St. KCC's mission is to promote healthy and independent living for all community members and to integrate the Korean population into the greater community through culture & education, outreach, health & social services, and civic advocacy.
Transportation
Bus lines
Red & Tan 20, 20T & 14E run to Port Authority in Manhattan averaging 35-40 minutes fare is $6
Red & Tan 84 & 84L  goes across the George Washington Bridge averaging 25-30 minutes.
New Jersey Transit166 runs to Port Authority in Manhattan averaging 35-40 minutes.
The App "HIP"
Hip is the most reliable, convenient and comfortable way to commute from the suburbs to the city and back.  The newest way to commute  You can reserve your seat, our whole commute can be planned
Watch the video here   For more details and to download the app click here
Train
There is no train service between Tenafly & Manhattan although there are plans under discussion for light rail service.
Airports
Three major airports are within 35-45 minutes by car from Tenafly:
Newark Liberty International, JFK International, La Guardia Airport
Car Rental
Enterprise Rental  269 County Road Tenafly Tel.: (201) 568-3032
Ferry
The nearest Ferry is located in Edgewater on 989 River Road. Ferries run every 30 minutes to 39th Street in Manhattan. The ride is 15 minutes long and costs $11.25
Click Here for a Schedule
Click Here For the Tenafly Parking Map
Houses of Worship
To serve its eclectic community Tenafly offers a wide choice of places of worship.
Churches:
St. John the Theologian Greek Orthodox Church
St. Thomas Armenian Church
Bergen County Society of African Missions
Tenafly Methodist Church and Trinity Lutheran Church
Church of Atonement
Episcopal Grace Chapel
Our Lady of Angels Franciscan Sisters
Our Lady of Mt. Carmel Roman Catholic Church
The Presbyterian church of Tenafly.
Synagogues:
Temple Sinai – A reform synagogue located on One Engle Street Tenafly Tel: 201-568-3035
Kesher – an orthodox synagogue located on 509 Engle Street Englewood Tel: 201-227-1117
Chabad House – located on 11 Harold Street Tenafly. 201-871-1152
Utility Companies & Other Services for Tenafly
Health Services
Tenafly Pediatrics 32 Franklin Street Tenafly Tel: 201-569-2400
Englewood Hospital 350 Engle Street in Englewood Tel: 201-894-3000
Veterinary Services
Tenafly Veterinary County Road Tenafly Tel: 201-567-7878
Cresskill Animal Hospital 39 Spring St, Cresskill 201- 568-7700
Closter Animal Hospital 137 Piermont Road Closter 201-768-0880
Banking
Car Dealers
Honda of Tenafly 28 County Road Tenafly Tel: 201-568-7000
Difeo BMW 301 County Road Tenafly Tel: 201-568-9000
Mercedes 28 Grand Avenue Englewood Tel: 800-493-6514
Lexus 53-59 Engle Street Englewood Tel: (800) 509-5157
Volvo 186 Engle Street Englewood Tel: 201-567-230020
Porsche Audi – Lincoln- Mercury-Subaru 138 South Dean Street Englewood 201-568-5200
Tenafly Restaurants & Eateries
Axia Taverna 18 Piermont Road Tel: 201-569-5999
Café Angelique 1 Piermont Road Tenafly Tel: 201-541-1010
Tavlin In Tenafly 7 West Railroad Ave Tel: 201-871-6060
Brasserie 4 Washington Avenue Tel: 201-266-6400
Europe Cafe Grille 1 Highwood Avenue Tenafly 201-569-4444
Simply Vietnamese (Saigon) 1 Highwood Avenue 201-568-7770
Chez Cheese 10 Washington Street Tel: 201-568-2050
Zestt 10 West Railroad Avenue Tel: 201-871-2002
Max's Italian Grill – 39 Highwood Avenue Tel: 201-569-7171
Palmer's crossings Restuarant 145 Dean Drive ( Clinton Inn) Tel: 201-567-4800
Piermont Diner 72 Piermont Road Tenafly 201-568-0133
Café Savoy 35 Highwood Avenue Tenafly 201-567-8813
Zana D Restaurant – 50 Prospects Terrace Tenafly Tel: (201) 894-1211
Miller's Bakery – Washington St Tel: 201-871-4449
Tea Garden 14 Washington Avenue Tel: 201-816-2521
Mr. Wok's Modern Chinese Cuisine 1 Highwood Avenue Tel: 201-569-3969
Cactus Sushi – 4 1/2 Railroad Avenue Tel: 201-567-0200
Blue Star Burgers – 35 Washington St Tel: 201-399-7220
Good Taste Chinese Take-Out– 28 Wet Railroad Avenue Tel: 201-568-8310
Pizza Nova 24 Washington Avenue, Tenafly 201-894-9700
Good Taste Chinese Take-Out 42 West Railroad Avenue, Tenafly 201-568-8310
Friendly Ice Cream Shop 114 County Road, Tenafly 201-569-7757
Blimpie 35 Washington Avenue, Tenafly 201-541-1270
Tenafly Diner 16 West Railroad Avenue Tenafly 201-567-5522
TPR (Tenafly Pizza Restaurant) 38 West Railroad Avenue Tenafly 201-871-0444
Tenafly Kosher Deli 22 Washington Avenue Tenafly 201-567-3033
Gohan 3 South Summit St Tenafly 201-227-1511
Celebrity Bagels & Restaurant 30 West Railroad Avenue Tenafly 201-894-5555
Restaurants Within 20-30 Minutes Ride
Houston's – Riverside Mall Hackensack Tel: 201-488-5667
Morton"s The Steakhouse – Riverside Mall Hackensack Tel:201-487-1303
The Oceanaire Sea Food Room – Riverside Mall Hackensack Tel: 201-343-8862
O Lar 587 Piermont Ave, Piermont, NY Tel: 845-848-2207
Xaviars at Piermont 506 Piermont Ave Piermont, NY Tel: 845-359-7007
Freelance Cafe and Wine Bar – 506 Piermont Ave Piermont, NY Tel: 845-365-3250
Sidewalk Bistro – 482 Piermont Ave, Ste 1, Piermont, NY Tel: 845-680-6460
Confetti Ristorante & Vinoteca 200 Ash St, Piermont, NY Tel: 845-365-1911
Tenafly Famous Residents
Glen Miller big band Jazz Orchestra
For more Tenafly stars click here
Noted residents of Tenafly and those of note who were born in the borough include: