Thinking about crossing the GW Bridge to Bergen County NJ?
At Anat Eisenberg Team we frequently help New Yorkers to make the move across the Hudson River to Bergen County suburbs of Tenafly| Cresskill| Demarest| Closter | Alpine| Englewood and Englewood Cliffs. What seems at first as a huge "leap of faith" usually turns out to be an easy adjustment.
The high cost of living and cramped living quarters are the most common reasons New Yorkers decide to venture out to the suburbs.
We will help you find the community that suits you | figure out the schools |Nurseries | understand commute options | find the right doctors |  Social life in the suburbs | dining options | social activities | home-related issues
Living in Bergen County NJ while working in NYC has many advantages. Let's take a look at some of them.
---
Housing In The Suburbs Is Bigger and Way Cheaper (and bigger is better)
Moving to the "burbs" will finally get you the extra 1 or 2 bedrooms you wanted, the home office, the large finished basement for the kids to play in and, the innate need for space and tranquility at the end of a stressful working day.
For the price of a one bedroom in a desirable Manhattan neighborhood, you could get a New Construction of 5 Bedrooms, 4.5 Bathrooms, 2 car garage on a 0.25-acre property in Bergen County with relatively lower taxes.
---
Commuting From Bergen County To NYC is Manageable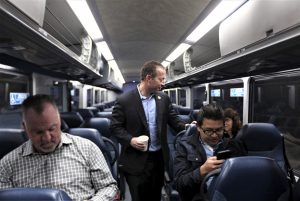 If staying close to the heart of Manhattan is high on your priority list then buying a home in Bergen County is probably the way to go. With the convenience of the George Washington Bridge, you are a short ride from your favorite nightlife, restaurants and other Big Apple attractions. On average the bus commute time rings 35-45 minutes to Port Authority. Other options are to take the ferry and then the shuttle bus all across Manhattan which is a terrific way to start and end the day during spring and summer. According to Business Insider, more than half of the 3 Million people who work in Manhattan are commuters who take public transit into the city from their homes in outer boroughs and surrounding suburbs.
---
New Jersey Has Lower Taxes Than New York
Did you know that in addition to New York state taxes, New York City levies a city tax? The lowest tax rate is 2.907% and it goes up to 3.876% if you earn more than $500,000 per year. Living in New Jersey eliminates that tax. The New York state tax starts at 4% and goes as high at 8.82%, while in New Jersey rates start at 1.4%, though they go as high as 8.97% if you make more than $500,000.
In New York City sales tax is 8.875%, while in New Jersey the statewide retail sales tax is 7%. In Jersey City, the sales tax is only 3.5%.
Real Estate tax estimates for a comparably valued home in the suburbs may surprise you compared to Manhattan. Property worth $1,000,000 in Manhattan has an approximate annual property tax bill of $19,250. In Bergen County towns like Tenafly, Closter, Cresskill, Demarest the estimated annual property tax bill would be about $20,000 for a much bigger home on private property comparable to what you might pay for a small condominium in New York City. In the city, there can also be pretty hefty common fees and monthly parking charges.Superior
---
Superior Bergen County Public Schools

If you have kids you naturally want the best schools for them. Bergen County public schools such as Tenafly High School rank in the top 30 spots out of more than 300 schools in the state. WhileNYC is home to some superior private schools, you aren't going to find its public school system topping any best schools lists. Graduates of Bergen County towns such as Tenafly make it to some of the best universities in the USA.
---
Owning A Car
Most Manhattan residents do not own a car.  High storage costs, parking nightmares, and traffic congestion are all contributing factors. In fact, by the latest estimates, the average  Cost  of monthly parking in Manhattan is approximately $430, but it can run as high as $1000 per month.
Buying a home with a garage makes car ownership possible(parking is free!). Suburban dwellers love car ownership and the flexibility it brings. For families with busy children and schedules, cars are a must.
---
Great Scenery, The White Picket Fence Appeal
Today's homeowners are looking for a connection to their neighborhoods and communities. You will actually greet your neighbors on the sidewalk and socialize on the weekends or at weekday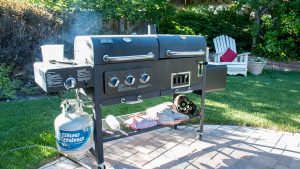 school events. There are playgrounds, recreational activities and sports run by the towns. Having a backyard offers the opportunity to grow a garden, host a barbeque, adopt a dog, or build a pool – whatever your vision of the American dream may be. Kids can walk or ride a bike to school as many Bergen County towns are highly walkable and full of family-friendly activities. From swimming lessons at the swim clubs,  children's activities at the town library or local playground and nature centers,  suburban life offers many advantages over city life.
---