Tenafly NJ Real Estate Market
Featured New Listing in Tenafly
All the most up to date listing in Tenafly are available in our Tenafly real estate listings page.
The Tenafly real estate market offers a variety of homes in varying architectural styles. Home styles include Contemporary and Central-Hall Colonials, Traditional Victorians, and ranch/split-level houses.
In recent years (2017-2019) there is a trend of gentrification of older neighborhoods where older residents move out and New Construction homes are going up instead. The new construction homes are highly in demand and come in various prices ranges and styles.
Roam around Tenafly to feast your eyes on a property for sale; choose from single family homes, townhouses, estates for sale — or condos for sale & for rent. Some Tenafly homes for sale back up onto the Nature Center and others offer private back-yard settings with in-ground heated pools. Available too are homes on quiet residential streets closer to the heart of town within walking distance to Tenafly's excellent schools, shopping and, New York City transportation.
Occupancy: of the approximately 4500 family units, about 3240 (72%) are owner-occupied, approx. 1080(24%) are renter-occupied and approximately 4% are vacant.
Rental Market: The rentals market is seasonal by nature and gears for the beginning of the school year in early September. Most of the "Tenafly homes for rent" come on to the market around the end of March. Rents in Tenafly are on the higher spectrum owing to the large demand to enroll in the Tenafly School system.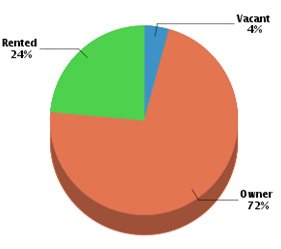 Occupancy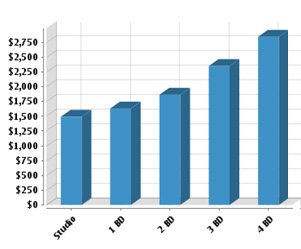 Rentals
As the real estate market in Tenafly shows signs of improvement, buyers are vying the now promising market with its wide range of homes. An array of housing styles is available for home buyers looking for a home in Bergen County. Ranging from colonials, split levels, cape cods, ranches and contemporary homes, those seeking for single family homes have plenty of options to choose from. Many luxury homes are available for buyers as their sellers wait for the perfect price to seal the deal. The prices of homes range from $300,000 in the lower end to over $4,000,000. Interest rates of houses are favorably low and home sellers are also more ready to negotiate. With these favorable conditions and a promising housing market, this is the right time for many to seal the deal.
Why buy Real Estate in Tenafly?
Tenafly has a top-rated public school system
Tenafly has a reasonable commute to Manhattan approx. 35 minutes
Tenafly is a nice, family-friendly neighborhood with a high quality of life
Tenafly is a good real estate town that keeps its home values
Real Estate to most is about Location, Location, Location. Here in Tenafly, though, of equal importance is Education, Education, Education.
While we encourage our kids to pursue an excellent education as the best investment in their future, Tenafly's exceptional school system pays additional dividends, especially by helping to maintain home values at their highest levels. (Tenafly Middle School and Tenafly High School.) To read more about about Tenafly's excellent school system, download our brochure, or read on in our Tenafly Schools page.
As other parts of the country are still experiencing precipitous drops in their home values, Tenafly's commitment as a community towards education has contributed to Tenafly's real estate values remaining enviable and for demand to constantly grow.
Should you be looking to move to our most educated town, please contact me for any additional information by calling, texting or emailing me any time.
Tenafly's quality of life is not just about schools but also about its rich community life, the outdoors, and a thriving downtown with boutique shops and restaurants, easy commuting distance to NYC. Tenafly is only minutes away from the nearby top-rated Englewood hospital, an hour's distance to New Jersey famed beaches, Rutgers University campuses as well as to other small colleges, including Fairleigh Dickinson, Ramapo College, and Montclair.
Tenafly boasts 424 acres of wonderful parks and green acres. Tenafly Nature Center, Lost Brook Preserve, Churchill Nature Preserve, Greenbrook Sanctuary, Davis Johnson Park & Gardens, Roosevelt Common, Sunnyside Park, Huyler Park, Froggy Playground Park, Walnut Playground Park, Griffin Playground Park.
With a population of approximately 14,448 people, Tenafly residents enjoy a high per capita income. Over 1000 households enjoy an average income of $219,000 or higher. The cost of living in town is moderately high and the crime rate is low. Tenafly is an accessible town with a good and frequent public bus transportation system.
Household Income

Occupation & Education: The occupation make up of the Tenafly population is 81% "White Collar" and 19% "Blue Collar". Over 3500 residents hold graduate or higher academic degrees and approximately 3200 hold academic bachelor degrees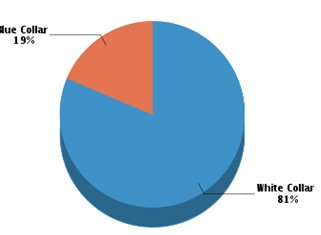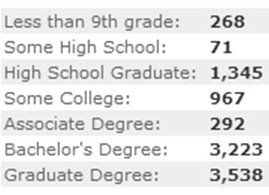 Gender & Marital Status: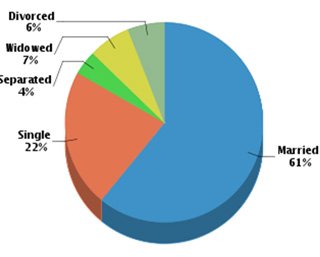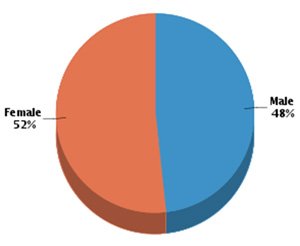 New on the Tenafly Real Estate Market
Stay up to date on the newest houses on sale and the latest developments in Tenafly real estate with my Tenafly listings page and by reading my Tenafly real estate blog.
Whether you are relocating, looking to buy your first home, your next home or a vacation home in Tenafly New Jersey; Tenafly real estate offers great options for you and your Family.
Search for Tenafly real-estate properties available in Listings (sorted by availability).
Bergen County realtor Anat Eisenberg regularly shows the best properties that the Tenafly and Bergen County real estate market has to offer. Contact Anat Eisenberg for more information.